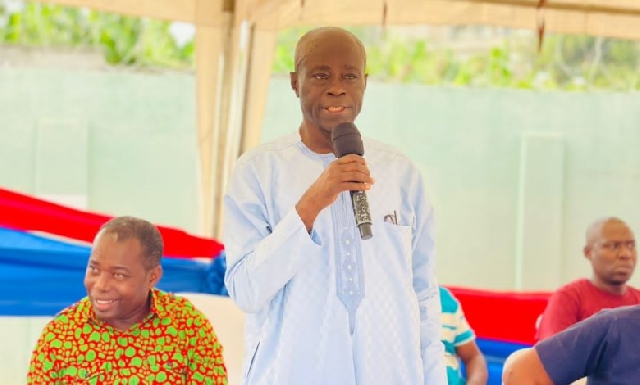 Central Regional Secretary for the governing New Patriotic Party (NPP), Mr Richard Takyi Mensah, has given hints that the party's Regional Executives coupled with their varied experiences will prosecute the next political campaign and make the region one of its strongholds in the country.
He hinted at a press soiree organised by the party's Regional Executives at its regional party office in Cape Coast in the Central Region to strengthen its bond with the media.
Mr Takyi Mensah said that the Central Region, thanks to the efforts of the NPP, had gotten its fair share of the national cake under President Nana Addo Dankwa Akufo-Addo despite the global economic crunch, hence the need for the electorate to help the NPP retain power come 2024 general elections, being the swing and determining region for the country's elections.
For his part, the Central Regional Chairman, Mr Robert Kutin Jnr, commended the media in the region for its unbiased reportage and appealed to them to continually partner with the NPP in all their dealings.