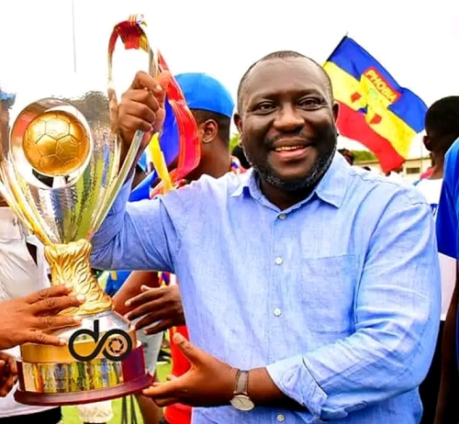 Board member of Hearts of Oak, Sowah Odotei, has hit back at fans of the club.
After Hearts' elimination from the CAF Confederation Cup, Odotei and Alhaji Akambi have come under increased pressure from fans calling for their resignation.
The duo together with Dr. Nyaho Nyaho Tamakloe have had their leadership criticised following sustained periods of the club's underperformance.
While some sections have held the trio at ransom for the club's consistent failure to reach the group stages of either the CAF Champions League or Confederation Cup, others have criticised them for failing to put together a squad which can win consecutive league titles.
But speaking exclusively to JoySports since Hearts were knocked out by Real AS Bamako in the Confederation Cup, Odotei indicates Hearts fans have lost touch with reality.
"You can ask the FA, the facts don't lie. They can have their own opinion, they can't have their own facts. We are the most successful club in the last two years since Togbe Afede became Executive Chairman. For the first time in the history of Hearts of Oak, we train on our own pitch, we do not move around renting pitches.
"We are starting to roll out the most expensive artificial turf. We have four pitches [and] it's not just an academy, it's a sports facility with mini golf, lawn tennis, basketball and volleyball. Once that is done, there's a plan to build a 100-room 3-star hotel. I disagree with them, the club is progressing, the club has progressed," Odotei said to JoySports.
Odotei, Akambi and Dr. Nyaho have been at the helm of affairs of Hearts since Togbe Afede acquired majority shares.