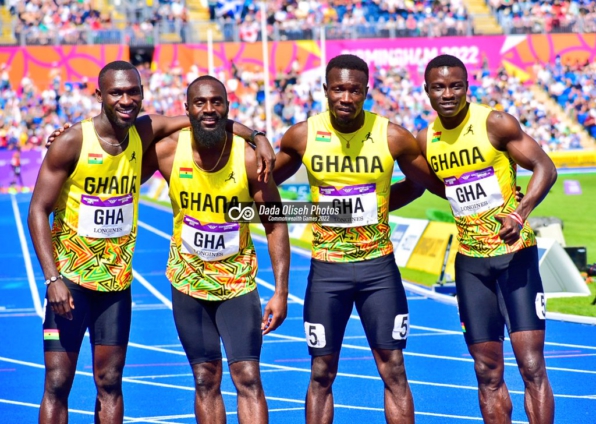 The Ghana Athletics Association (GAA) has been caught in a web of confusion despite Ghana's automatic qualification to the 2023 World Athletics Championships.
Following the postponement of the 2023 World Relays to 2025, the qualifying criteria for the relay event of the Worlds has been affected.
The World Relays serves as a qualifying 'round' for the event, but its postponement now means the top 8 finishers at the 2022 World Athletics Championships will receive an automatic slot for Budapest 2023; Ghana finish 5th in Eugene, Oregon.
Scaling a daunting qualifying field by receiving an automatic ticket to the main round of any competition should come as welcome news to any sports federation or association, but the GAA are not the most excited.
"It is good news and at the same time, bad news," GAA's CEO, Bawa Fuseini told Joy Sports. "Good news because our athletes have also gained that automatic qualification to the World Championships. Otherwise, they'll have gone to the World Relays to book qualification.
"The other side of it now has to do with how we'll prepare these athletes for the World Championships. If we had opportunity for the World Relays, at least the athletes could have come together to train for the World Championships."
A long-standing problem of Ghana and its athletics has always been with government's close to zero support for athletes; an issue Joy Sports' Gold Chase looked to rectify. Government's response was swift when the campaign kickstarted weeks before the 2022 World Athletics Championships is Eugene, Oregon.
However, with the new athletic season weeks away, and Budapest 2023 set for August, Fuseini is worried the problems which Joy Sports looked to eradicate could still linger.
"The World Relay is out of the question now and the challenge is how to put these athletes together for at least 4-6 weeks before going to the World Championships. That has always been our challenge, but we're praying and hoping this time around that from now up to June, July, August next year, we'll still have the opportunity to camp these athletes in Europe for at least 4-6 weeks so they can gel together and go get a medal at the World Championships, Bawa Fuseini said to Joy Sports," Fuseini said to Joy Sports.